Current Special Offer on the 2014 Mercedes-Benz C-Class

View our current C-Class inventory
---
Mercedes-Benz C-Class: Performance with a standing ovation.
The 2013 C-Class Sedan embodies refinement with an edge. With plenty of performance power, it's as exciting to drive as it is to look at; high quality materials and strict attention to detail is apparent the moment you step in. And with safety enhancements like the standard ATTENTION ASSIST and optional Passive Lane Keeping Assist and Blind Spot Assist, the 2013 C-Class has proven itself the most refined sport sedan yet.
Perfect form.
Attention to detail is central to Mercedes-Benz; and it is evident in the 2013 C-Class Sedan. With its AMG styled exterior, active Bi-Xenon headlamps with LED turn signal indicators, striking LED taillamps, a contoured front end with LED daytime running lights, and rear bumper with a diffuser - it's an expression of refined athleticism, and a true work of art.
Refined around the edges.
Once you settle into the C-Class Sedan, you'll never want to leave. The serene comfort of the interior combined with a full colour instrument display, stylish gearshift knob, and flat bottom steering wheel1 design await your enjoyment. A large swath of wood sweeps across the dash and boasts pure luxury, creating a balanced harmony like no other. And to top that, a simple turn of the key quickly reminds you of the vehicle's athletic nature.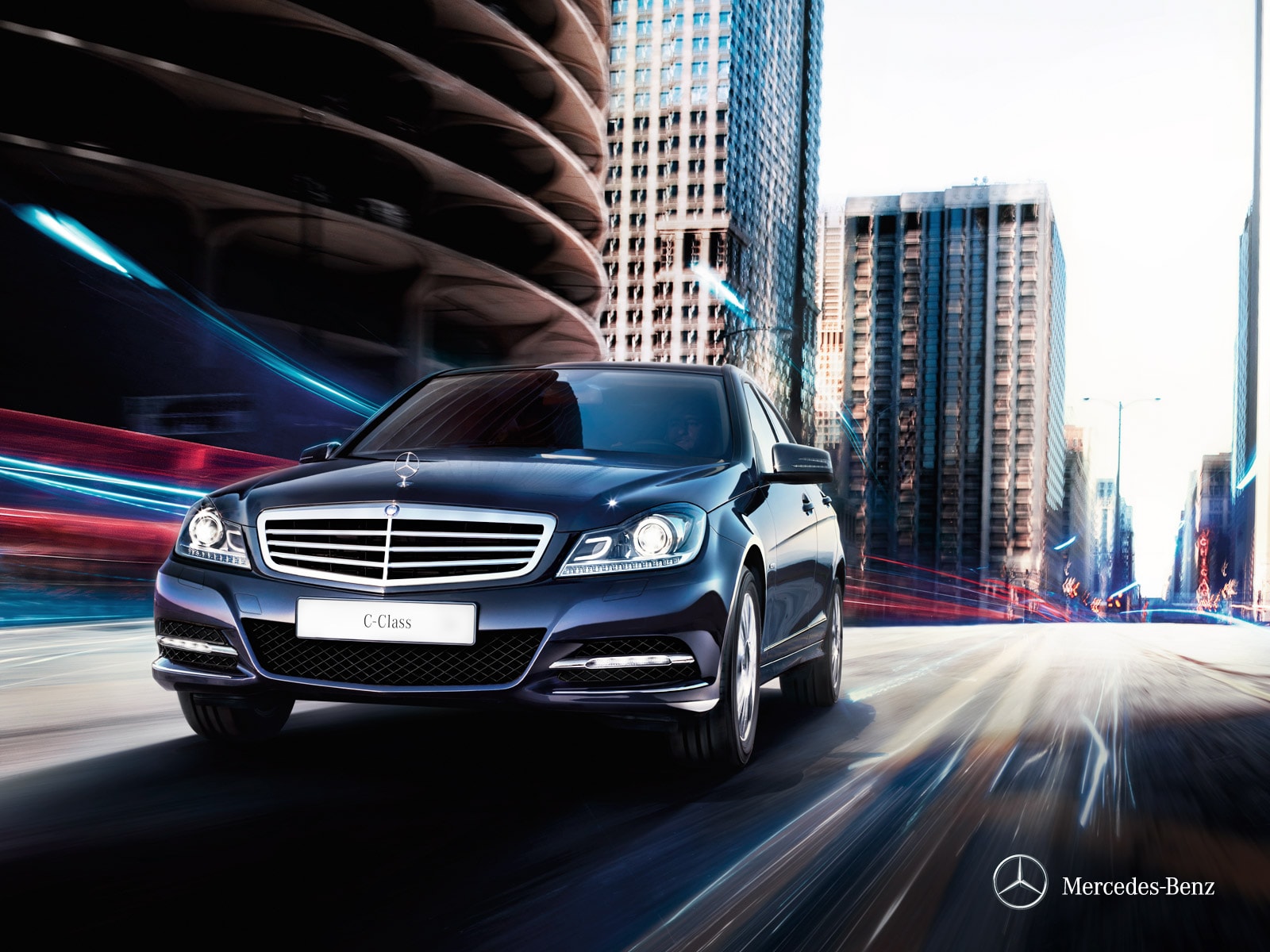 Shifting the gears of perception.
Innovation has been kind to the C-Class Sedan. There is a 201 hp direct-injection 4 cylinder turbo in the C 250 and the 302 hp direct-injection V6 in the C 350 and C 350 4MATIC™ - both exhibiting improved fuel economy and increased horsepower. A full colour instrument cluster puts complete control at your fingertips. The COMAND Navigation unit with 7" display ensures you always know where you're going, while the CD/DVD changer with an SD card slot will keep you and your passengers entertained along the way.
The cutting edge of design - freshly sharpened.
From its hypnotically beautiful headlamps to its sleek, aggressively sculpted bodywork, the 2013 C-Class Sedan has been designed to attract attention as irresistibly as it draws you to the road. With the C-Class' performance heritage evident in every element of its design; innovation is evident.
Get the show on the road.
Though just driving the C-Class Sedan is thrilling in itself, a number of other features provide you with entertainment while on the road. The MP3-compatible CD/DVD changer features USB, and auxiliary inputs - providing an abundance of versatility and adaptability. Additionally, the optional Media interface syncs with your iPod® to let you browse artist album artwork in similar fashion to your iPod® itself. Added Bluetooth compatibility, with audio streaming capability, completes this trend-setting entertainment and communication system.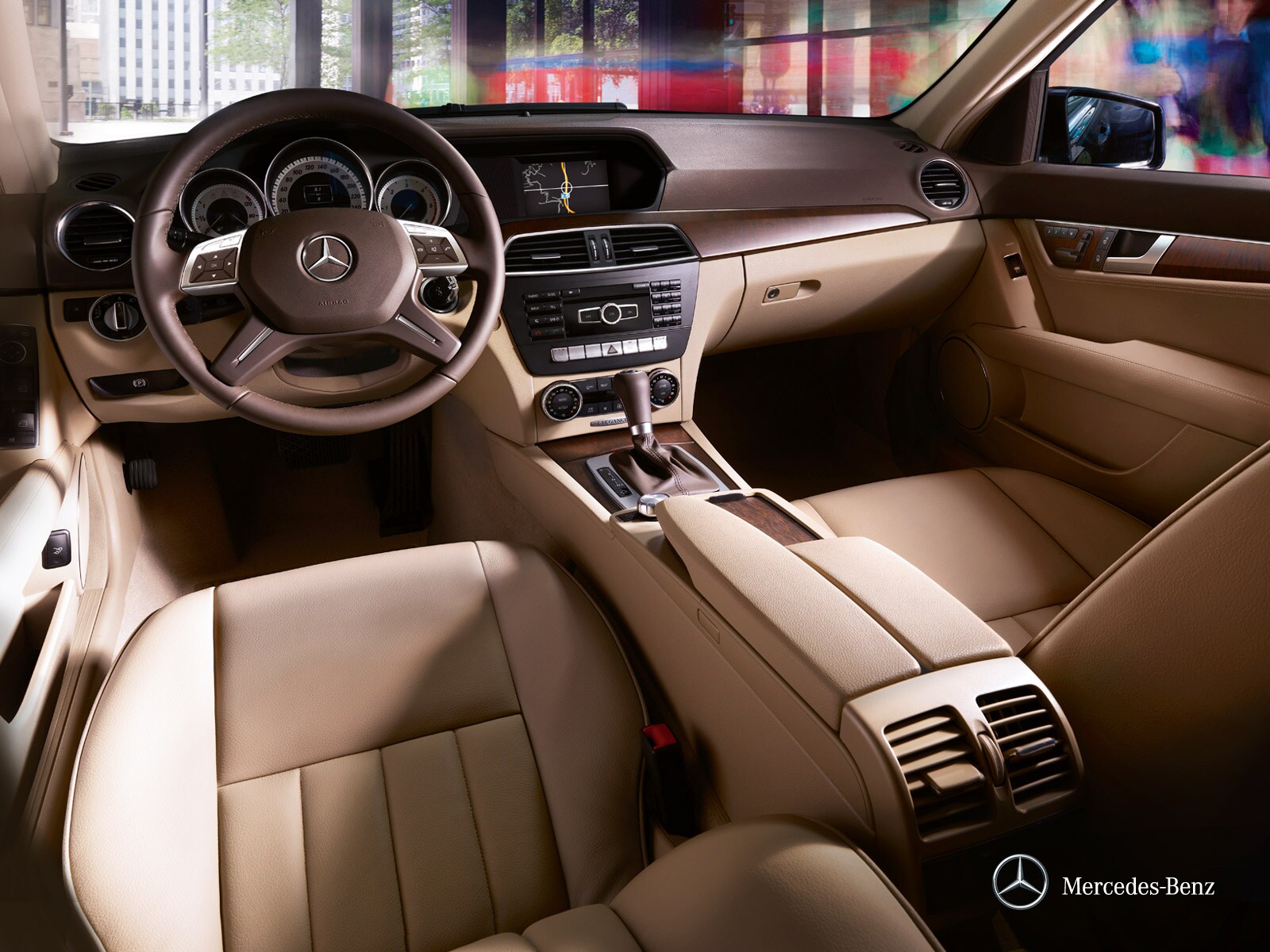 Increased adrenaline. Reduced emissions.
Performance meets fuel economy. Luxury meets responsibility. At Mercedes-Benz, we don't believe in compromise. Our BlueEFFICIENCY philosophy ensures that environmental responsibility plays a major role in all we do. We do this at all levels of vehicle development and production - and therefore take a comprehensive approach to all the potential factors relating to drive systems, lightweight construction, energy management and fuels. This all-round approach also includes aspects such as total emissions, choice of materials, development, production, use and servicing, right up to eventual vehicle recycling and disposal. The world's awareness is increasing as emissions, fuel consumption and fuel prices become topics that affect us all. For Mercedes-Benz it is both a corporate goal and an obligation to shape the future of mobility in a responsible and sustainable manner.
Owns the road as easily as it does attention.
With our award-winning 4MATIC™ permanent all-wheel drive system delivering optimal traction regardless of road conditions, the C-Class Sedan knows no boundaries. 4MATIC™ incorporates the 4-wheel Electronic Traction System (4ETS), monitoring each wheel for slippage, and ensures that power is transferred to the wheels with grip. 4MATIC™ will keep you going, even if only one wheel has traction. The C 350 4MATIC™ delivers the outstanding control of all-wheel drive without sacrificing true sport driving enjoyment. Sharp steering and the balanced feel of a rear-wheel drive vehicle are retained, making the C 350 4MATIC™ a joy to drive in any season.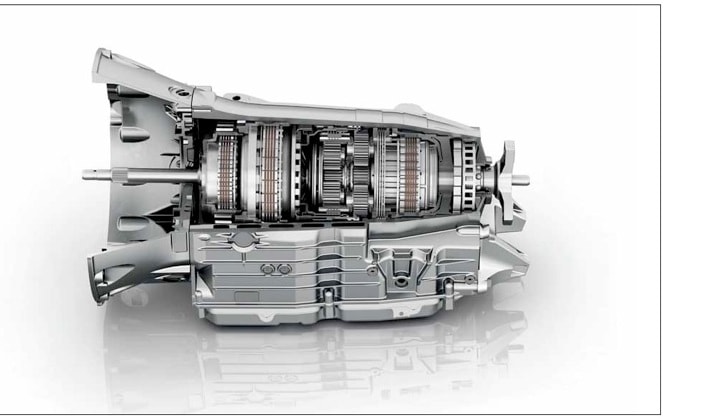 It never misses a beat.
At the heart of the C-Class Sedan is one of three powerful engines. Powering the C 250 is the direct-injection 4 cylinder turbo, with an impressive 201 horsepower and 229 lb-ft of torque. The C 300 4MATIC™ houses a 3.5 L direct injection V6 with 248 horsepower and 251 lb-ft of torque while the C 350 models add even more power.
The result is a noticeably smoother ride, even when the road is not. The Dynamic Handling Package - a standard on the C 350 - completely transforms the vehicle's driving dynamics with a simple push of a button. Switching from 'comfort' to 'sport' mode, drivers will notice a throttle that responds more eagerly, quicker gear changes, more direct 16" 7 twin-spoke wheels1. 17" 5 twin-spoke wheels5. with the direct-injection V6 with 302 horsepower and 273 lb-ft of torque, swiftly accelerating from 0-100 km/h in just 6 seconds. Keeping track of your bearings. The C-Class Sedan's AGILITY CONTROL handles the delicate balance between sport and refinement. Its selective damping system features dampers at each wheel, which constantly adjust between harder and softer absorption depending on the road conditions. steering and increased chassis firmness for superior agility and handling. What comes between you and the road. The C-Class Sedan wheel program is designed with the same philosophy as the rest of this inspired vehicle. Style, substance and safety are the cornerstones of Mercedes-Benz, and none of them were spared while developing these impressive wheels.
Safety should never be left to chance.
The integral safety concept from Mercedes-Benz is the guiding force behind a series of linked technologies that come into play in the critical moments before, during and after an accident. On the C-Class Sedan, the available Driving Assistance Package provides an even greater pre-empt against danger. Passive Blind Spot Assist provides a visual warning if a vehicle is detected in the driver's blind spot, via a light-up caution triangle housed in the wing mirror. An audible warning is then provided if the driver tries to change lanes. Passive Lane Keeping Assist identifies when the driver is drifting out of a lane unintentionally. The driver is warned by means of a visual alert and by a vibration in the steering wheel. When reversing with little room to spare, PARKTRONIC with Parking Guidance can assist by providing visual and audible signals to alert the driver when they're approaching obstacles.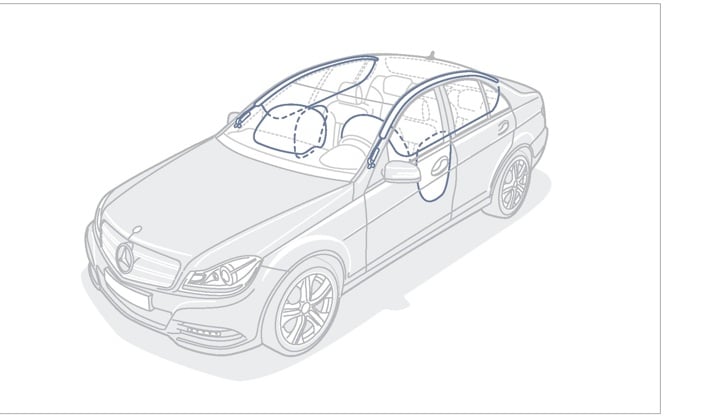 AMG
Evoking the spirit of racing tradition. From its 18" AMG 5 twin-spoke wheels to its flat top and bottom steering wheel, every inch of the Mercedes-Benz C 63 AMG has been carefully crafted for performance. Lightning fast acceleration and virtually seamless downshifting come compliments of the AMG SPEEDSHIFT MCT 7-Speed automatic transmission's efficiencies. The AMG Performance Package adds 30 additional horsepower for a total of 481 hp and top speed of 280 km/h.1 And with limited-slip differential and tire pressure monitoring, drivers can exploit its power with confidence. Incredible performance converges with modern design on its AMG trunk lid spoiler in carbon fibre and AMG carbon fibre mirror covers, proving confidence and character run deep within the C 63 AMG.
Dressed for the occasion.
The finishing touches can mean the difference between a work of art and a true masterpiece. Whichever colour you opt for, you've made the right choice. With a selection of paint finishes benefitting from an extra scratch-resistant clear coat, your C-Class is less susceptible not only to scratches, but also to sunlight, temperature variations, dust and soot.
designo.
Exclusive paints. Fine cut leathers. Carefully crafted trims. Consider these the finishing touches of an automotive masterpiece. Made from only the highest quality materials, designo options add a whole new dimension to the C 63 AMG's awe-inspiring design. Fitted as standard on the C 63 AMG, designo interior options result in a very attractive interior and complement this exceptional vehicle with a character as distinguished as your own. Visit mercedes-benz.ca/designo for additional details and configurator options.
The final touches
Added nuances and unique refinements are just the things to make your C-Class Sedan a distinctively richer driving experience. Mercedes-Benz Genuine Accessories are designed and built to the highest standards for engineering, quality, style and function.