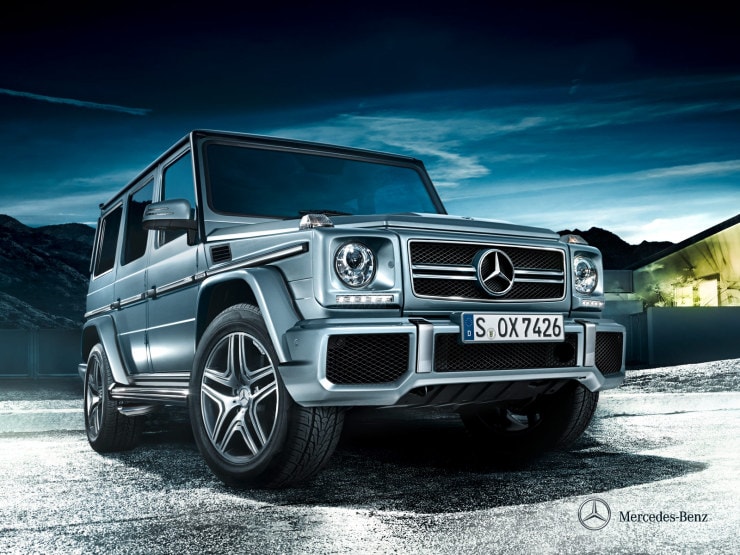 The iconic trailblazer.
Mother Nature fears the G-Class, and for good reason. There's not much she can do to slow it down. Its shape is perfect for getting around obstacles and through inclement weather, and its body construction is based on a ladder-type frame as opposed to a more traditional unibody frame, giving it more structural integrity for really tough terrain. It even features frame brackets to protect the major assemblies, the fuel tank and the exhaust system.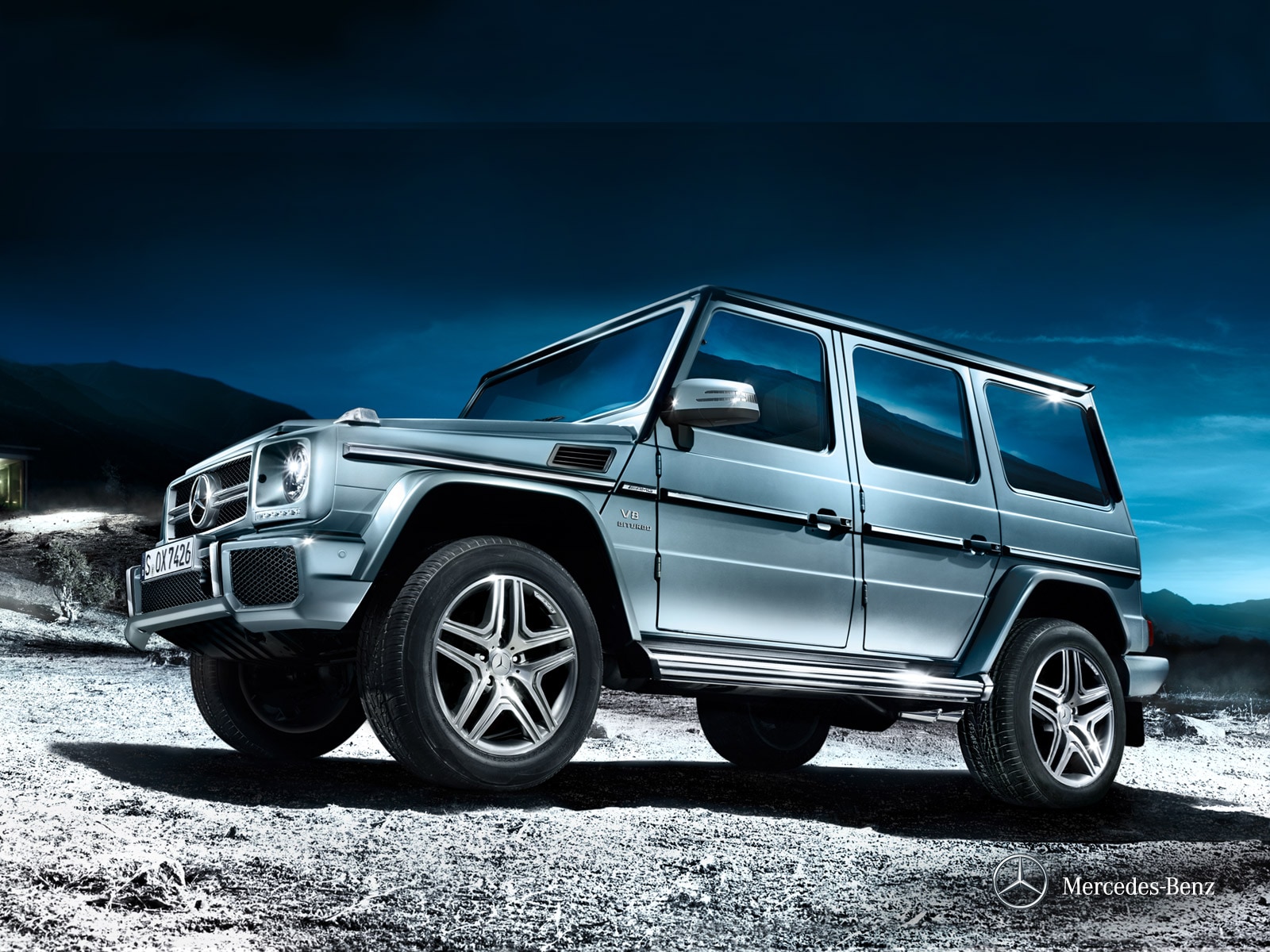 Exterior
The G-Class has been given a facelift for 2013 to further add to its aggressiveness. The front grille and bumper is more robust, and now features brilliant LED daytime running lamps beneath the headlights. In behind, there's now a standard AMG sports exhaust with twin chrome tailpipes and a rugged stainless steel spare wheel cover sporting a 3D Mercedes-Benz star.


Interior
This spacious off-roader offers drivers and passengers maximum comfort on long stretches and on rough terrain. High-quality materials and refined luxury come standard, as does a newly designed steering wheel, console and control panel.
The raised seating position combined with a lower window line makes for an excellent view, while the 2,250 L trunk provides enough room for a round-the-world trip.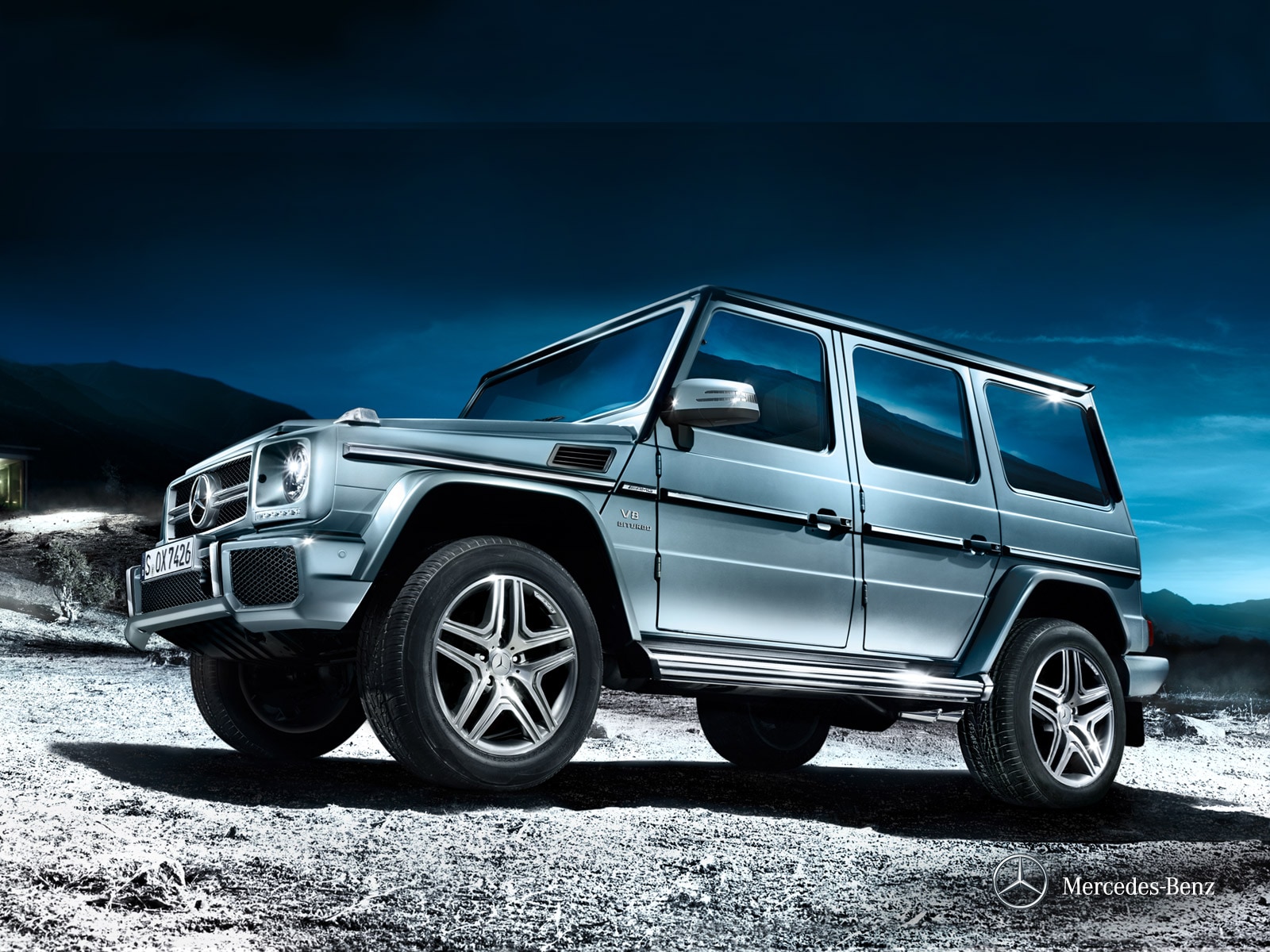 Driving Dynamics
With eight cylinders of excitement, the boundless spirit of the G-Class is unleashed with two efficiently powerful 5.5 litre V8 engines, including the all new 5.5L AMG V8 Biturbo powerplant for the G 63 AMG- an engine truly worthy of an AMG.
Model

Cylinder arrangement and number

Displacement (cc)

Torque
(ft/lb @ RPM)
Rated Output
(HP @ rpm)
Top Speed
(km/hr)
fuel Consumption
combined (l/100km)

G 550 4MATIC

32V DOHC V8

5,461

391@2,800-4,800

382@6,000

210

16.1

G 63 AMG

32V DOHC V8 Biturbo

5,461

560@2,000-5,000

536@5,500

210

15.7