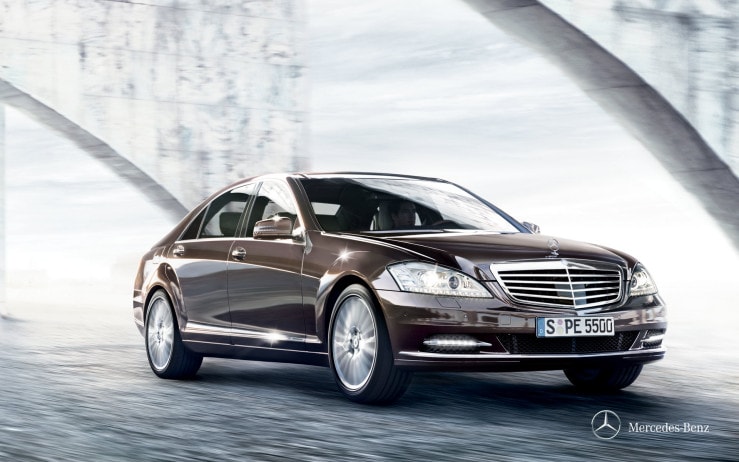 One look is all it takes.
The captivating design of the S-Class is unlike any other automobile on the road. Up front, the distinctive radiator grille commands attention while Active Bi-Xenon headlamps with LED design illuminate the road ahead. The exterior mirrors with large lenses and LED indicators also complement the body and capture attention from onlookers.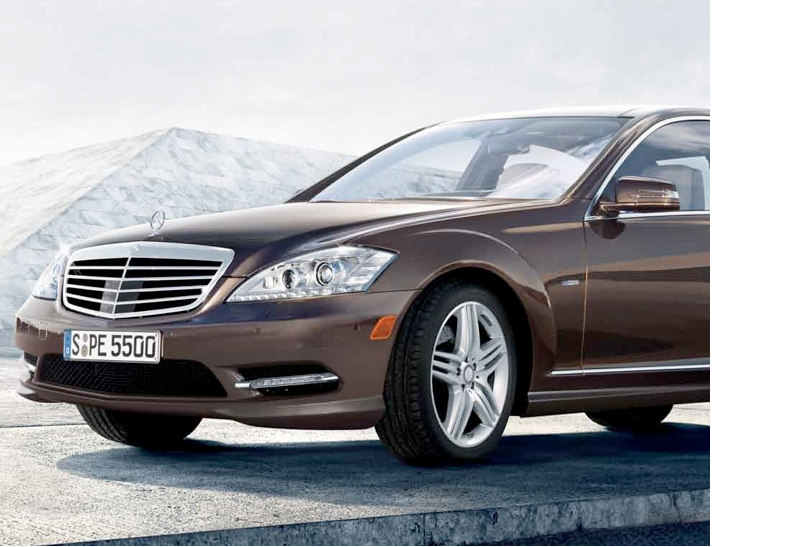 Exquisite from every angle.
Beauty is in the details. A wide bumper with integrated tailpipes at the rear gives the S-Class an unmistakable look of power. LED rear lighting throughout emotes sheer confidence. The 19" AMG 5 triple-spoke alloy wheels1 themselves make quite a statement. Even from a distance the S-Class is art defined.
Take luxury on the road.
Almost every aspect of the S-Class can be tailored to your desire. Luxurious interior finishes such as fine-quality leather and rich wood trims are plentiful while the available Premium Rear Seating Package1 with Climate comfort rear seats and Luxury rear headrests provide superior rear seating comfort. Heated 16-way power-adjustable front seats provide substantial comfort in cold weather and the THERMOTRONIC automatic climate control system permits both driver and front seat passenger to set their own temperature preferences. No comfort is compromised in the S- Class.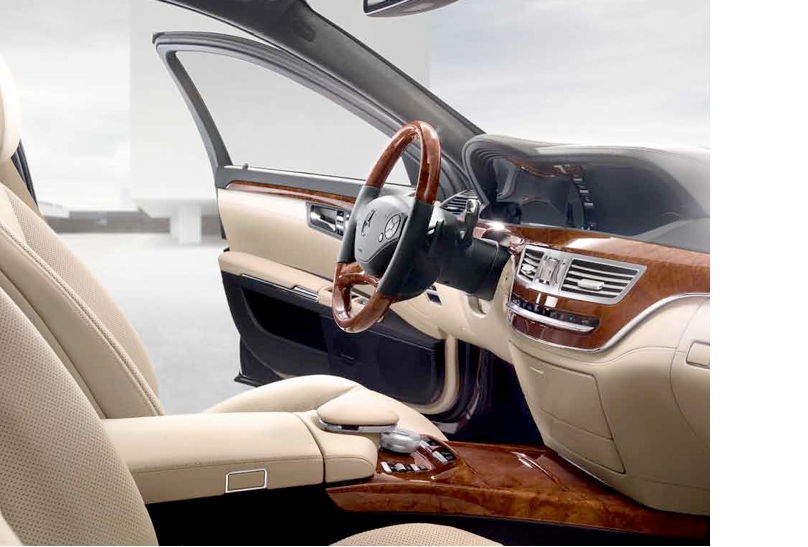 Pushing engineering and innovation to a higher level.
A marvel of Mercedes-Benz engineering, the S 350 BlueTEC Sedan, is the one and only diesel in its class. Its economical engine delivers 240 hp and 455 lb-ft of torque, giving it the smooth and exceptional performance one would expect from a Mercedes-Benz.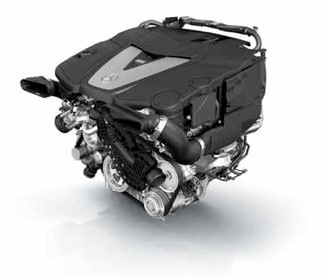 Take command with COMAND.
The Mercedes-Benz COMAND APS with navigation control and display system is one of the most advanced in the world. For safe, hands-free communication, the COMAND system includes a remote control, SD card slot and Bluetooth. You can also choose to control components by voice with the LINGUATRONIC voice-control system.
The harman/kardon® LOGIC7® 600-watt surround sound system comes standard on the S-Class. Aided by Dolby Digital 5.1, it offers a full three-dimensional sound experience. For a whole new dimension in listening pleasure, there is the BANG & OLUFSEN performance surround sound system. Standard on the S 600 Sedan and S 65 AMG Sedan and optional on all other S-Class models, it delivers1,200 watts of stunning sound quality. Also included with either exceptional sound system is an MP3-compatible 6-disc DVD changer and an auxiliary audio/video input in the glove box.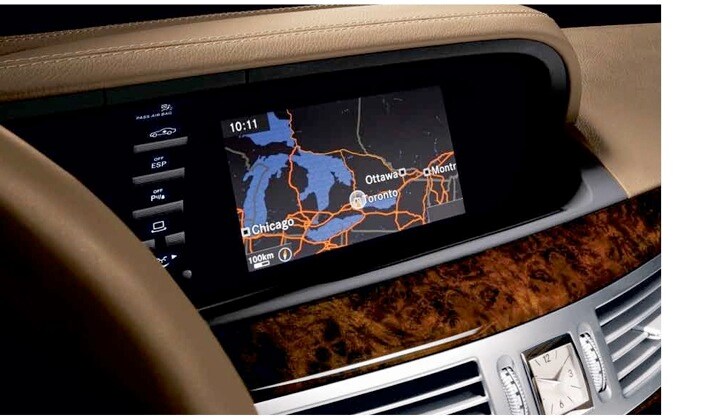 Leader, in every sense of the word.
As a world-class sedan - one by which all others are measured against - the S-Class has brought several landmark innovations to the market.
The S 400 HYBRID Sedan is powered by a muscular 6-cylinder gasoline engine and by a compact yet high-powered electric torque motor. Its optimized aerodynamics, recuperation of braking energy and low friction tires make it the most efficient and responsible vehicle in the luxury class.
The only diesel in its segment, the S 350 BlueTEC Sedan also delivers without compromise. It can catapult to 100 km/h in only 7.1 seconds, while being extremely resourceful with fuel. The standard 7G -TRONIC PLUS automatic transmission also helps to deliver outstanding performance while improving overall fuel economy.
Experience four seasons of control with 4MATIC™.
The S 350 BlueTEC Sedan and S 550 4MATIC™ Sedan come standard with our fourth generation, fully automatic, permanent all-wheel drive system. It works seamlessly with our Electronic Stability Program (ESP®), enhancing your all-wheel advantage through curves in rain or snow.
Our 4MATIC™ permanent all-wheel drive technology also incorporates our 4-Wheel Electronic Traction System (4ETS) which monitors each wheel for the first sign of slippage, and can individually brake slipping wheels to maintain the balance of power or reduce excess torque.
By continuously ensuring that power goes to the wheels with more grip, 4MATIC™ can assist even if only one wheel has traction1. This ensures optimum control in all seasons and during all road conditions.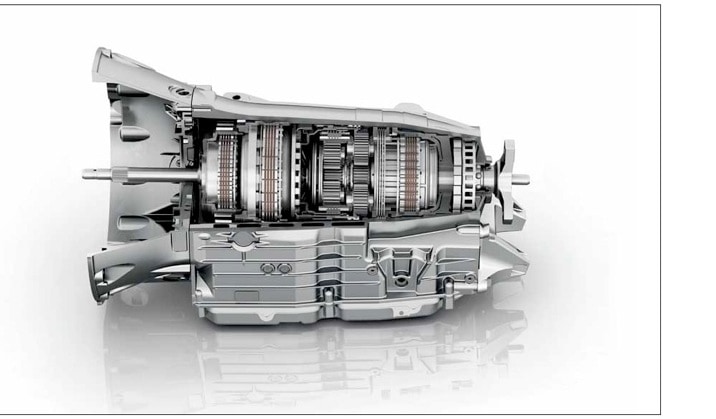 The integral safety concept from Mercedes-Benz.
The S-Class and its integral safety concept reaffirm the Mercedes-Benz position as a safety originator. With it, our vision of accident-free driving has moved one step closer to reality.
Working together, the technologies within the S-Class help to protect you before, during and after an accident. From vehicle motion, stability, braking, to even lighting, many sensors and programs work together to monitor your vehicle and adjust as needed to provide you the ultimate protection.
For optimum protection, the body of the S-Class employs a series of reinforced crumple zones to protect you in the event of an accident. The S-Class further benefits from the protection of an 8 airbag1 system, including two-stage front airbags and front and rear side-impact airbags.
In the urgent moments just after an accident, our built-in technology even aids rescue efforts. Following a collision, our intelligent system automatically carries out a range of safety measures: the engine shuts off and hazard signals and emergency interior lighting switch on, the side windows are partially lowered and the doors are unlocked.
Mercedes-Benz understands that when it comes to safety, time is of the essence.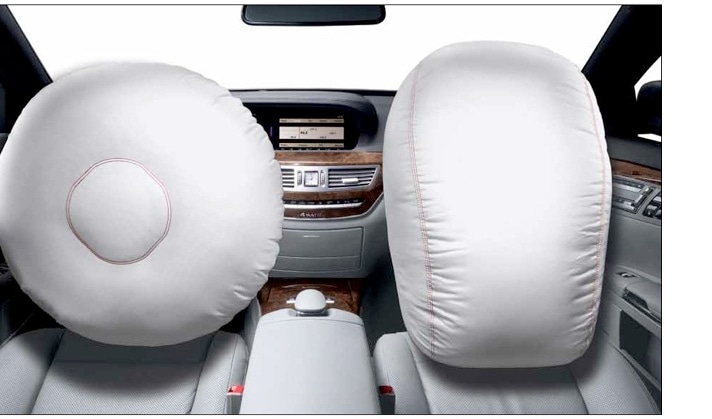 Power becomes you.
For the ultimate in performance, the S-Class is also offered in two unique and powerful AMG models.
Under the hood, the S 65 AMG Sedan possesses an AMG 6.0 L V12 Bi-turbo engine that delivers a staggering 621 hp and 738 lb-ft of torque. This kind of torque needs to be harnessed with a 5-speed automatic transmission with AMG SPEEDSHIFT enhancements. 0-100 km/h is achieved in only 4.4s, making the S 65 AMG one of the world's quickest four-door sedans.
The S 63 AMG Sedan boasts the AMG 5.5 L Bi-turbo V8 engine with 563 hp and 664 lb-ft of torque. Combined with the AMG SPEEDSHIFT MCT 7-speed sports transmission, it accelerates from 0-100km/h in 4.4s.
Both the S 63 AMG Sedan and the S 65 AMG Sedan are equipped with Active Body Control (ABC), which uses special AMG spring struts with firmer damping. ABC reduces body roll in cornering, squat under acceleration and front-nose dive during braking.
Each of these AMG jewels also incorporates unique exterior and interior styling features, including special leather and detailing, two chromed dual tailpipes, a front apron with enlarged air intakes, side skirts, a rear apron and unique AMG alloy wheels.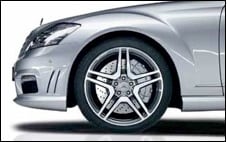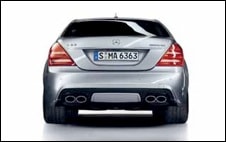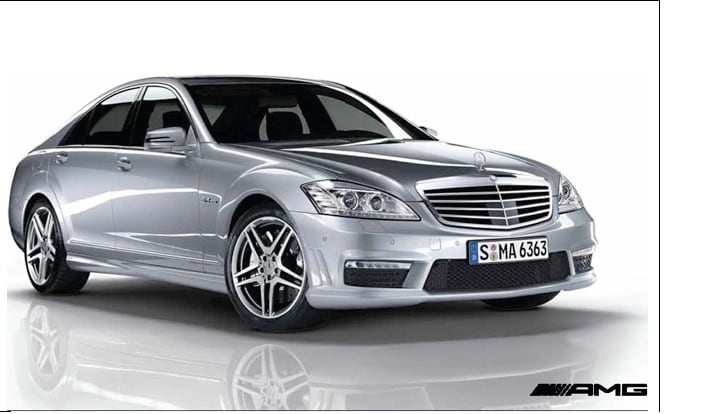 Exclusive design.
To further enhance your driving experience, the S-Class also features the Mercedes-Benz designo palette of exquisite leathers, hand-selected woods and exotic exterior colours. Enjoy the rich look and feel of hand-fitted designo Nappa leather or lustrous designo wood trim that is individually selected for harmonious appearance and hand-finished to give you true old-world craftsmanship. Choose from an extensive array of handsome exterior paint colours.
Each element is brought together under the expert eye and skilled hand of a master craftsman to create an S-Class that is truly a reflection of you.